Construction of CCGT Power Plant Project in Sirdarya Region.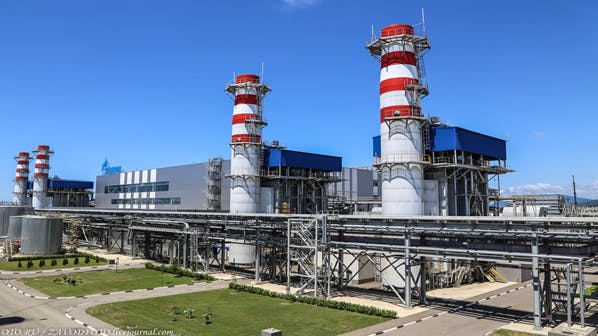 Customer: China Gezhouba Group International Engineering Co., LTD (CGGC)
Syrdarya Combined Cycle Power Plant Project located in Shirin Site; Uzbekistan is being     developed on EPC basis.
The proposed combined cycle power project shall consist of four combined cycle blocks in a 4-4-4 configuration having four (4) Gas Turbine Generators (GTG) + four (4) Heat Recovery Steam Generators (HRSG) + four (4) Steam Turbine Generators (STG).
The project consists of a combined cycle heat and power plant with nominal capacity of 2868 MW of electrical output.
  The main fuel for the power plant shall be natural gas and HRSG supplementary duct firing has     been envisaged. Forced type cooling tower shall be considered for the Condenser cooling System and Wet cooling tower shall be considered for the Closed Cooling water System.
Scope of work:
-        Support during development and adaptation of the General layout plan.
-        Adaptation of the Basic design and Detailed design – is performed via review of the whole set of documentation.
-        Consulting support of the Customer.
-        Development of the Industrial safety declaration (local analogue of HAZOP).
-        Development of the Environmental Impact Assessment/ Statement.
Work implementation period:2021-2023