Construction of a multifunction complex Nest ONE on the territory of IBC Tashkent City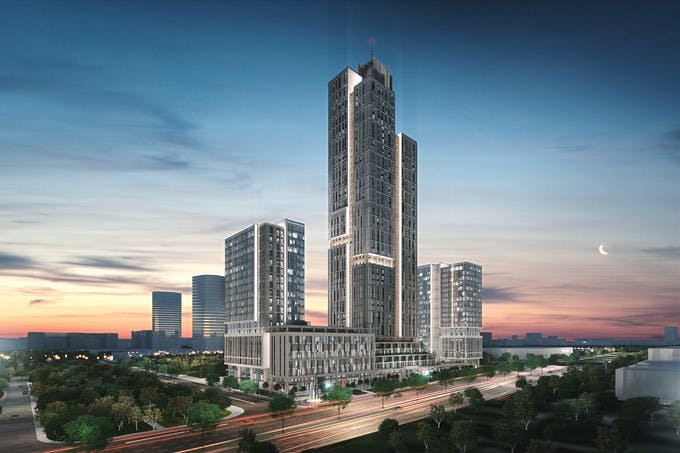 Customer: OZGUVEN TASARIM MIMARLIK INSAAT SANAYI VE TICARET A.S.
End Customer: MURAD BUILDINGS
Project purpose:
One of the tallest buildings in Central Asia the Nest One (266.5 m) will become the special project, built based on the international standards, with impeccable architectural design and residential premises that are designed in compliance with the Nest comfort standards. The skyscraper at this moment is being constructed on the territory of the IBC Tashkent City.
Scope of work:
-          development of the Special technical conditions (STC) for the Project together with the Customer and providing it for the revision and approval of the Minstroy (Ministry of Construction), as well as approval and technical support of the Customer during the approval process;
-          development of additional calculations for the STC, if required;
-          revision of the detail design documentation for the compliance with the norms and requirements of the legislation of RUz and provision of the recommendations to the developed detail design documentation in the form of comments in English;
-          support during development of detailed design and analysis of design solutions used by the Customer;
-          consultation of the Customer during development of the documentation up to the Approved For Construction (AFC) revision, required for construction activities in Uzbekistan, providing timely advise and instructions on data submission and documents customization and formatting in accordance with the legislation of RUz.
-          support during expert review of detailed design developed under the Project in Minstroy; Timely provision of information on the status and comments received from Minstroy;
-          design of all the connections to the external communications (connection to the gas, water and electric supply networks, etc.).
Implementation period: 2020.